RECENT FESTIVALS
Women's Voices Now Film Festival (Mar. 24)
WALK ON MY OWN won Best Youth Documentary Short
FIRE IN OUR HEARTS
International Youth Film Festival at the National Center for Civil and Human Rights (Atlanta)
L'CHAIM and I COULD TELL YOU 'BOUT MY LIFE were screened
Portland Film Festival (Oct. 12-23)
AGAINST THE CURRENT was selected for the festival
MY HERO Film Festival in LA (Nov. 19)
The trailers of WALK ON MY OWN and I COULD TELL YOU 'BOUT MY LIFE were selected
I COULD TELL YOU 'BOUT MY LIFE tied for 1st place
WALK ON MY OWN won 2nd place – Women's Rights
Chicago International Children's Film Festival (Nov. 4-20)
FAITH'S WORLD was selected, and won 2nd Prize Best Documentary Short Film, Youth Jury
UN Association Film Festival (Sept. 21)
FAITH'S WORLD showed at MoMA as part of the festival, followed by a panel
Science Film Festival (Oct. 1 to Dec. 20)
FAITH'S WORLD, FIRE IN OUR HEARTS and I COULD TELL YOU 'BOUT MY LIFE are touring with this traveling film festival to Bangladesh, India, Iran, Kenya, Malaysia, Mali, Pakistan, Singapore and Vietnam.
MEDIA HIGHLIGHTS
Assembly
Assembly — the digital publication of the Malala Fund — features Faith Guilbault, director of FAITH'S WORLD. Read article
Discovery Education
Discovey Education, our longstanding distribution partner, launches a new BYkids channel.
PBS Metro Focus
Primetime feature about BYkids, the WNET partnership and the four films of season three. Watch video
Education Week
The article "Teaching Empathy Through Documentary Films" by Holly Carter & Zoe Barnstone-Clark published in this education journal. Read article
WNET / THIRTEEN
WNET / THIRTEEN includes seven BYkids films in their "Gen Z Life in Documentaries and Dramas" showcase.
The New York Times
BYkids featured in 2014. Read article
RECOGNITION FOR BYKIDS
(2022) BYkids wins TWO Anthem Awards honoring our long-lasting impact and recognizing the breadth of our social good work around the world. BYkids won Silver in two categories for non-profits in Education, Art & Culture: Best Strategy and Best Campaign.
(2022) BYkids is invited to participate in TEDWomen, Bard College Civic Engagement Program, the WNET Youth Summit, the Aspen Ideas Festival and the Opportunity Collaboration.
(2021) BYkids is selected as one of the most impactful and scalable innovations in the world by global education non-profit HundrED. HundrED, a Finnish education non-profit, chose BYkids as part of the 2022 Global Collection that highlights 100 leading global innovations in K-12 education.
(2021) Holly Carter, founder and Executive Director of BYkids, was awarded the Global Media Educator Award at The MY HERO International Film Festival
(2021) The Japan Prize selected FAITH'S WORLD for its International Contest for Educational Media and showcased the film in a special program, "How Is Media Communicating Diversity to Children?"
AWARDS FOR BYKIDS FILMS
Our 13 films have won countless film festival awards and recognition including: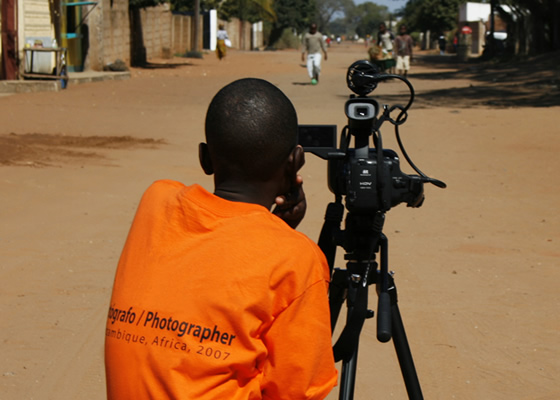 HOME IS WHERE YOU FIND IT
Best Documentary Short at Impact Docs
Best Senior Documentary at Adelaide Kids Film Festival
Winner of Best in Fest and Dan Eldon Activist Award at the MY HERO International Film Festival
Winner of Best Documentary at the Manhattan Short Film Festival
Winner of Best Documentary Short at DocuWest
Directorial Discovery Award at the Rhode Island International Film Festival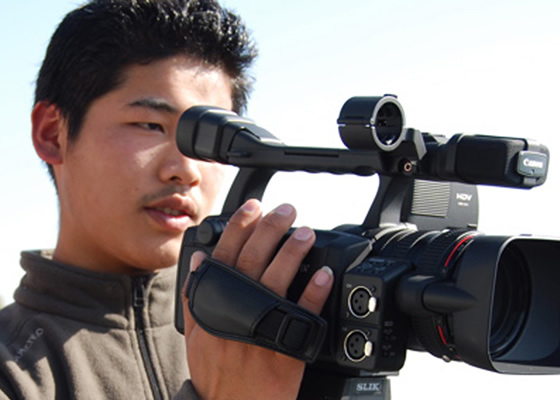 MY COUNTRY IS TIBET
Award of Merit at the Best Shorts Competition
Special Hero Award, 2nd place Community Award and Ron Kovic Peace Award nominee at the MY HERO International Film Festival
Nominated for Best Short at the DocMiami International Film Festival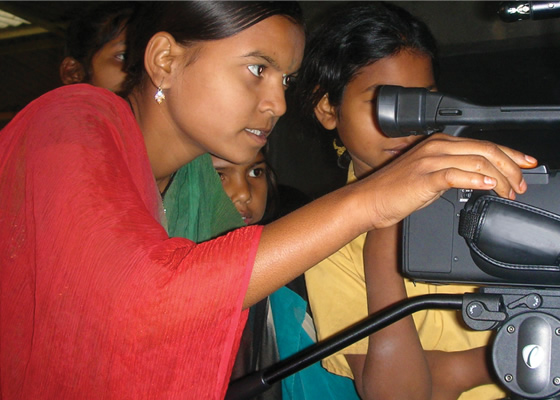 FIRE IN OUR HEARTS
One to Watch Award at the Asian American International Film Festival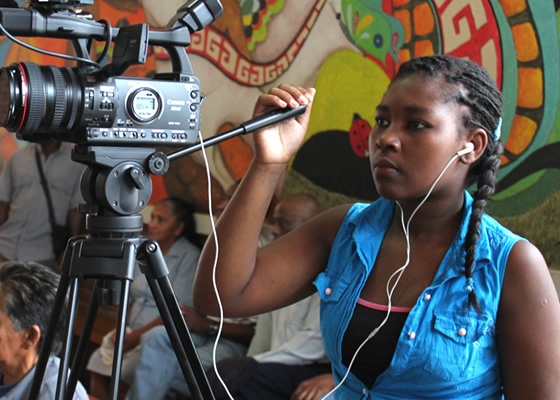 DISPLACED BUT NOT DEFEATED
Featured in a book about Displacement by Malala
Won the Youth Visions at the San Diego Latin Film Festival
Selected as closing night at the Corto Circuito Film Festival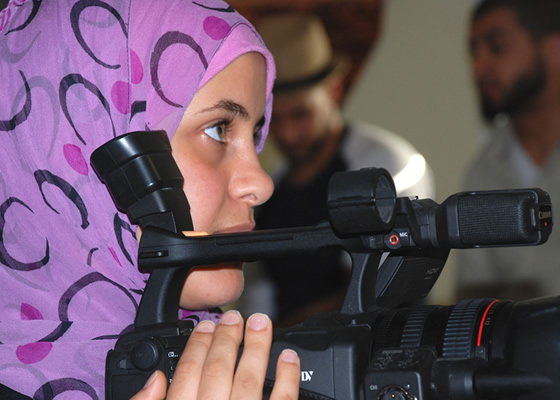 POET AGAINST PREJUDICE
Best Documentary at the International Family Film Festival
Award of Recognition at the Impact DOCS Awards
Watkins Young Filmmaker Award at the Nashville Film Festival
Made its world premiere at Lincoln Center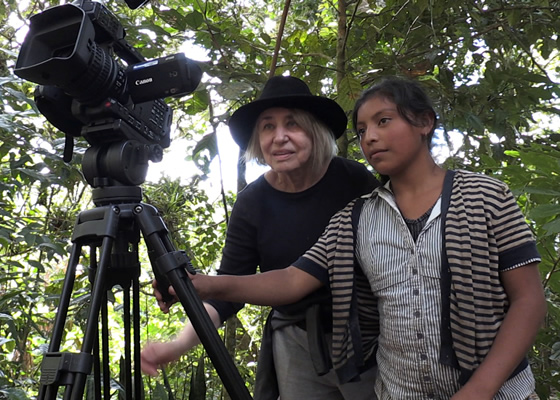 MY BEAUTIFUL NICARAGUA
Grand Prize Winner in the Short Documentary category at the Silicon Beach Film Festival
Screened in celebration of Earth Day at Soho House, Think Coffee and Colorado College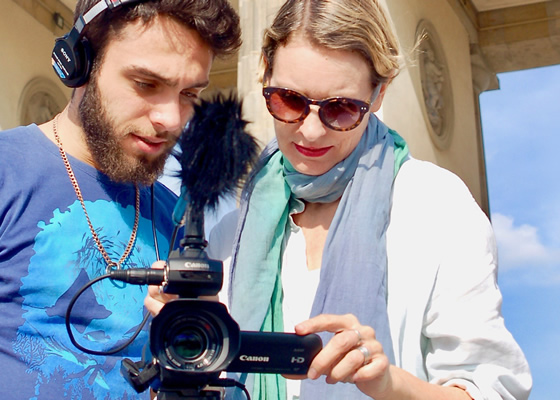 OUT OF ALEPPO
Won a coveted spot at the SXSW EDU conference
Best Documentary Short at the Move Me Film Festival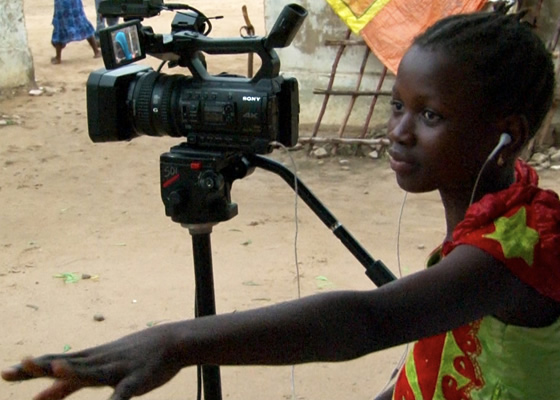 WALK ON MY OWN
Youth Division finalist for The Japan Prize
Winner of Gender Equity Prize at Prix Jeunesse International Festival
Invited to screen at the Skoll World Forum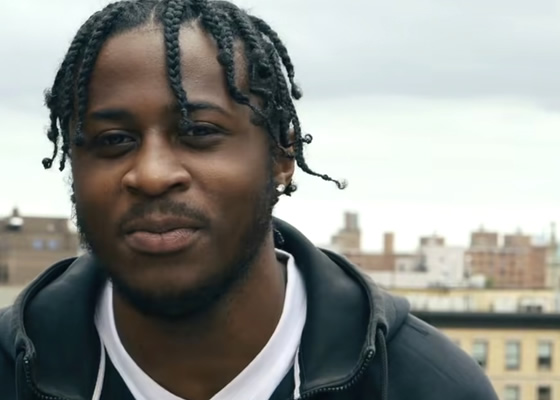 I COULD TELL YOU 'BOUT MY LIFE
Was the keynote at the Professional Business Women of California conference
Invited to present at SXSW EDU
Invited to present at the Museum of the City of New York as part of their NY Film Activism Series
Invited to present at the Robin Hood Foundation's Teen Council
Selected for the International Youth Film Festival in Atlanta at the Social Justice Symposium at the National Center for Civil and Human Rights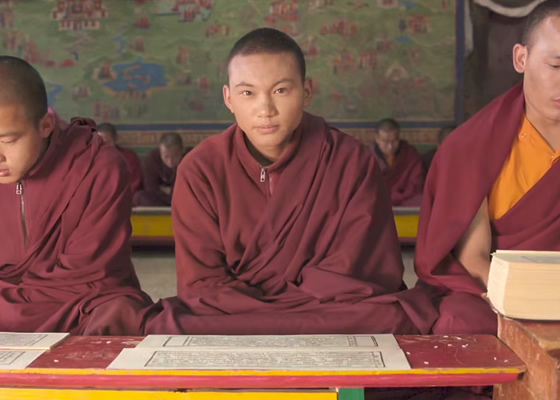 BUDDHISM, BHUTAN AND ME
Screened as part of the UN Association of New York Film Series
Screened at Chicago International Children's Film Festival
Won the One to Watch: Under 21 at the Asian American International Film Festival and won Second Place for Portrait of an Individual
Official Selection for the 38th Annual Chicago International Children's Film Festival
The UN Association of New York's Film Series featured BUDDHISM, BHUTAN AND ME with a panel discussion including H.E. Ambassador Doma Tshering (permanent representative of Bhutan to the United Nations), Holly Carter (BYkids founder and executive director) and Cat Papadimitriou (filmmaker and BYkids mentor)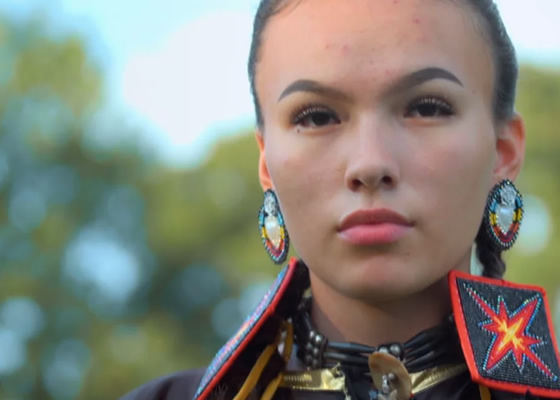 AGAINST THE CURRENT
Screened for private audiences with the Soho House and the NationSwell Council
Best Documentary Student Short at the Woodstock Film Festival
Emerging Filmmakers Award at the Socially Relevant Film Festival
First Place for Best Trailer at MY HERO International Film Festival
An Official Selection at the United Nations Association International Documentary Film Festival in Palo Alto
FAITH'S WORLD
Won the People's Choice Award and a Digi Award at the DigiFest Temecula
Finalist for the People's Choice Award at the MY HERO International Film Festival and in the Japan Prize
Youth Vision Award at the United Nations Association Film Festival
Rising Star Award at the Richmond International Film Festival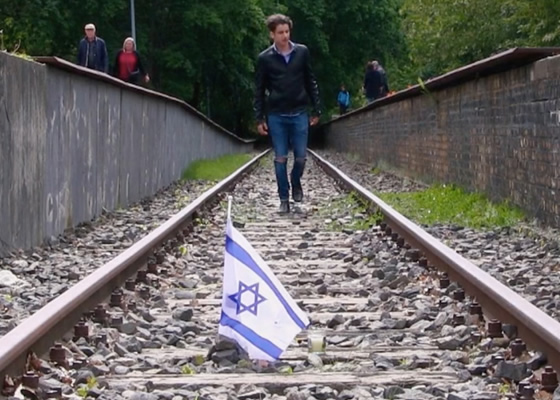 L'CHAIM
Screened privately for membership at the Harmonie Club and for the UN Association of New York
Third Place in the Human Rights category at MY HERO International Film Festival
Selected for the International Youth Film Festival in Atlanta at the Social Justice Symposium at the National Center for Civil and Human Rights