Year: 2016
POET AGAINST PREJUDICE WINS BEST DOCUMENTARY
Thank you to everyone at the International Family Film Festival for supporting BYkids!
BYKIDS TO PRESENT AT SXSW FILM FESTIVAL
BYkids has been chosen to present at SXSW Film Festival from over 4,000 applications. Holly Carter will be there with POET AGAINST PREJUDICE; filmmaker Faiza Almontaser; her brother-in-law NYPD Captain, Jamiel Altahari; and one of our WNET/THIRTEEN colleagues.
BYKIDS ATTENDS THE NANTUCKET PROJECT 2016
Thanks to The Nantucket Project for so many authentic and unfiltered stories that unite and inspire us. Thanks to Kiva Iscol and Hearts on Fire for these wonderful days.
CONTENT MEDIA TO DISTRIBUTE BYKIDS FILMS INTERNATIONALLY
Thanks to our newest Board member, Janet Goldsmith, we have forged an international distribution partnership with Content Media. They will take the collection to MIPCOM and around the world.
FULL FABRIC PUBLISHES A GREAT PIECE ON BYKIDS
Thanks Full Fabric for this fabulous piece!!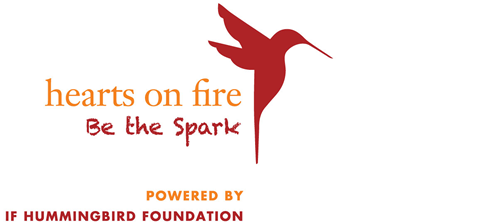 Hearts on Fire
Hearts on Fire's Visionary Program supports social change 'Visionaries' including BYkids founder, Holly Carter.
BYKIDS NEXT FILM FROM SENEGAL
We found our filmmaker in Senegal! Ndèye Fatou Fall is a dynamic 13-year-old girl from the village of Keur Simbara. Her village abandoned female genital cutting and forced marriage since the late 90s and we are helping her explore how that has affected this young person's life. Working with mentor Elizabeth Hummer, we are looking forward to our second film of our new series.
BYKIDS IS HONORED TO BE AN AWESOME WITHOUT BORDERS GRANTEE
We are grateful for the generous grant from Awesome Without Borders for the editing of our newest film from Nicaragua about climate change affecting coffee growing. MY BEAUTIFUL NICARAGUA is being made by 12-year-old Edelsin Mendez and mentored by Joyce Chopra.
DAY OF TECH CONSULTING WITH MORGAN STANLEY
BYkids is chosen to participate in the Day of Tech Consulting with the volunteers from Morgan Stanley on Friday, July 14.
POETS AGAINST PREJUDICE SCREENED AT THE UNC WORLD VIEW'S GLOBAL EDUCATION TEACHER LEADER INSTITUTE IN CHAPEL HILL
BYkids was thrilled to screen POETS AGAINST PREJUDICE to your inspiring and inspired educators from around North Carolina. We look forward to bringing our films into your classrooms over the year to come. Big thanks to the incomparable Charle Lamonica and Julie Kinnaird.